The 2017 Stanza Poetry Competition is open exclusively to Poetry Society members (if you're not a member join here) who are also members of a Poetry Society Stanza. The theme for the 2017 competition is WALLS – however you wish to interpret it. Send up to two poems, either online, or by email, or by post, max 40 lines per poem. Free entry. Closing date is Monday 11 September 2017 and the winners will be announced on National Poetry Day, Thursday 28 September 2017. Judge: Andy Croft.
Please read the rules before entering the competition.
Entry is via Submittable, email, or by post. More details on How to enter
Andy Croft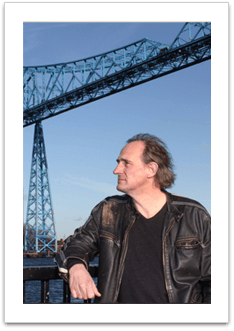 Andy is a writer, editor, and poet. Books of poetry include Nowhere Special, Gaps Between Hills (with Mark Robinson), Headland, Just as Blue, Great North, Comrade Laughter, Ghost Writer, Sticky, Three Men on the Metro (with W. N. Herbert and Paul Summers) and Nineteen Forty-eight (with Martin Rowson). He has edited several poetry anthologies, including Red Sky at Night (with Adrian Mitchell), North by North East (with Cynthia Fuller), Not Just a Game (with Sue Dymoke), The Night Shift (with Michael Baron and Jenny Swann), Speaking English: Poems for John Lucas, Everything Flows: A Celebration of the Transporter Bridge in Poetry and A Modern Don Juan: Cantos for these Times by Divers Hands (with Nigel Thompson). He writes a regular poetry column for the Morning Star, is director of the T-junction international poetry festival, and he runs Smokestack Books. andy-croft.co.uk
History of the competition
The annual Stanza Competition began in 2007 and is open exclusively to Stanza members who are also Poetry Society members. Free entry. Prizes: The winning poet is given the choice of a free Poetry Prescription or a year's Poetry Society membership – or the equivalent. There are two joint runners-up and ten commended poets. The theme for the competition is the antithesis or balance to that year's National Poetry Day theme.
Previous winners
2016: Pat Winslow (Oxford 2 Stanza), judged by Ros Barber
2015: Graham Burchell (Exeter Stanza), judged by Jo Bell
2014: Robin Houghton (Brighton Stanza), judged by Les Robinson
2013: Jan Bay-Petersen (Cambridge Stanza), judged by Neil Rollinson
2012: Angela Stoner (Penzance Stanza), judged by John Siddique
2011: Julia Webb (Norwich Stanza), judged by Carrie Etter
2010: Michael Swan (Oxford Stanza), judged by Sheenagh Pugh
2009: Julie Lumsden (Nottingham Stanza), judged by Philip Gross
2008: Rich Goodson (Nottingham Stanza), judged by Eleanor Cooke
2007: Emma Danes (Cambridge Stanza), judged by Roddy Lumsden